March 09, 2023 - As Featured in Purpose Jobs
Living the B Corp Lifestyle with CODE Exitos
Imagine walking into work on the first day of a new job and there's a cake on your desk. A cake just for you. To share it with whomever you want.
Sounds like a dream right? At CODE Éxitos, it's not.
This tradition of giving the new hires a cake on their first day is just one glimpse into this four-year-old startup's culture. A small piece of the proverbial cake that makes up such a great place to work.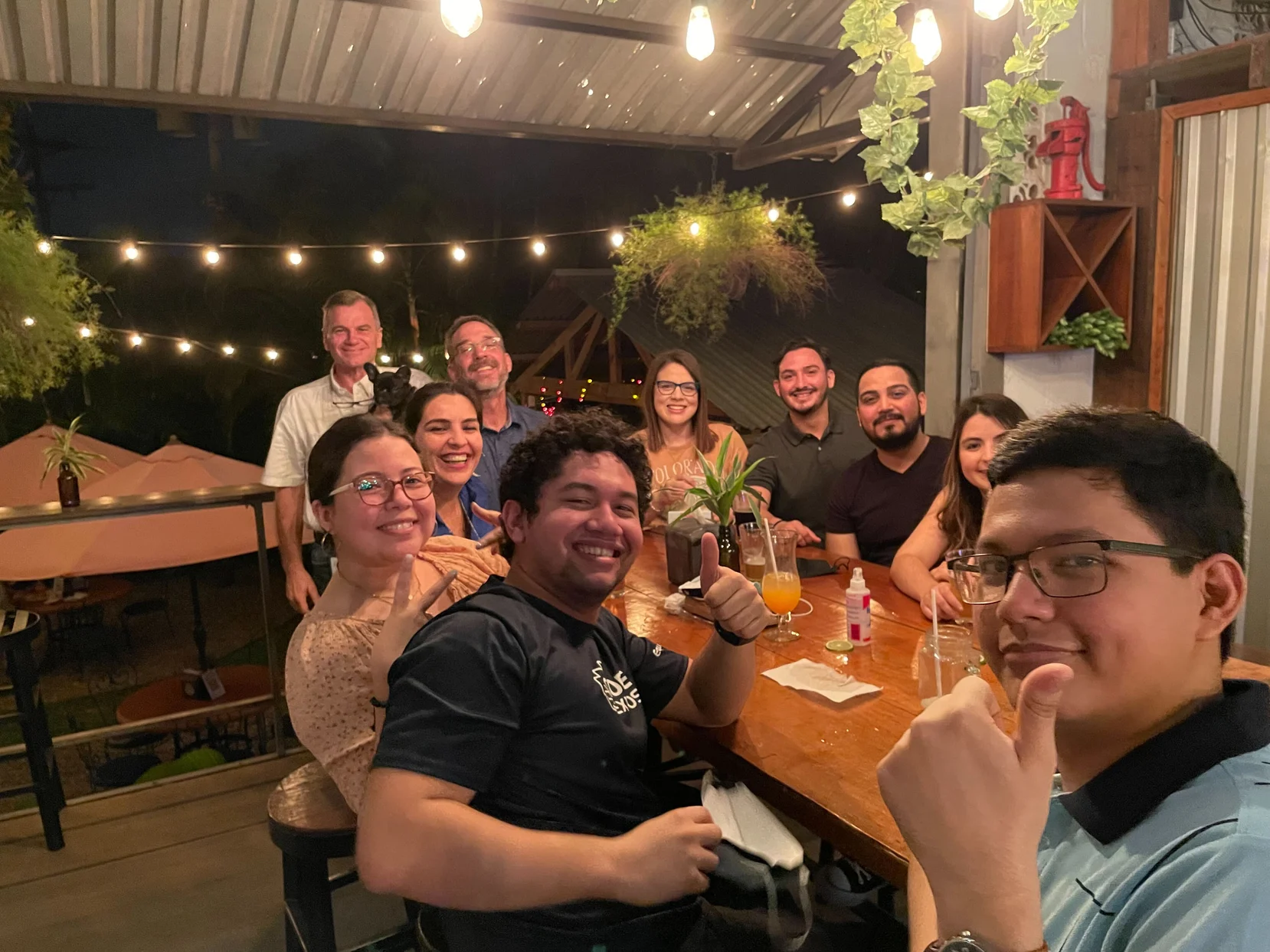 CODE Éxitos founder, Charles Fry, started his career as an entrepreneur and has always had an affinity toward Central America. When looking to start his "final" company before retirement, he wanted to do something good in the world beyond earning venture capital. Above all, he wanted to help people.
"In Central America, Honduras in particular, a lot of people are graduating with technical degrees, but there's not a lot of business opportunities in the local economy," says Charles. "I have many years of experience and a big Rolodex. When people reach out to me looking for help with their projects, I connected them with talent in Latin America".
From there it just made sense. CODE Éxitos was born.
As a digital product development studio, CODE Éxitos serves entrepreneurs and innovators alike with the launch of their digital products. They are focused on bringing ideas and dreams to life — for their customers and their employees.
A Culture Built on Making the World a Better Place
The CODE Éxitos culture is built on four values: Mastery, Autonomy, Purpose, and La Vida Plena.
La Vida Plena is all about balance and living your best life. "We value our personal life and we know that everything connects," says Claudia Maradiaga, Head of Talent. "When we have a meaningful job we can share those good vibes with our families."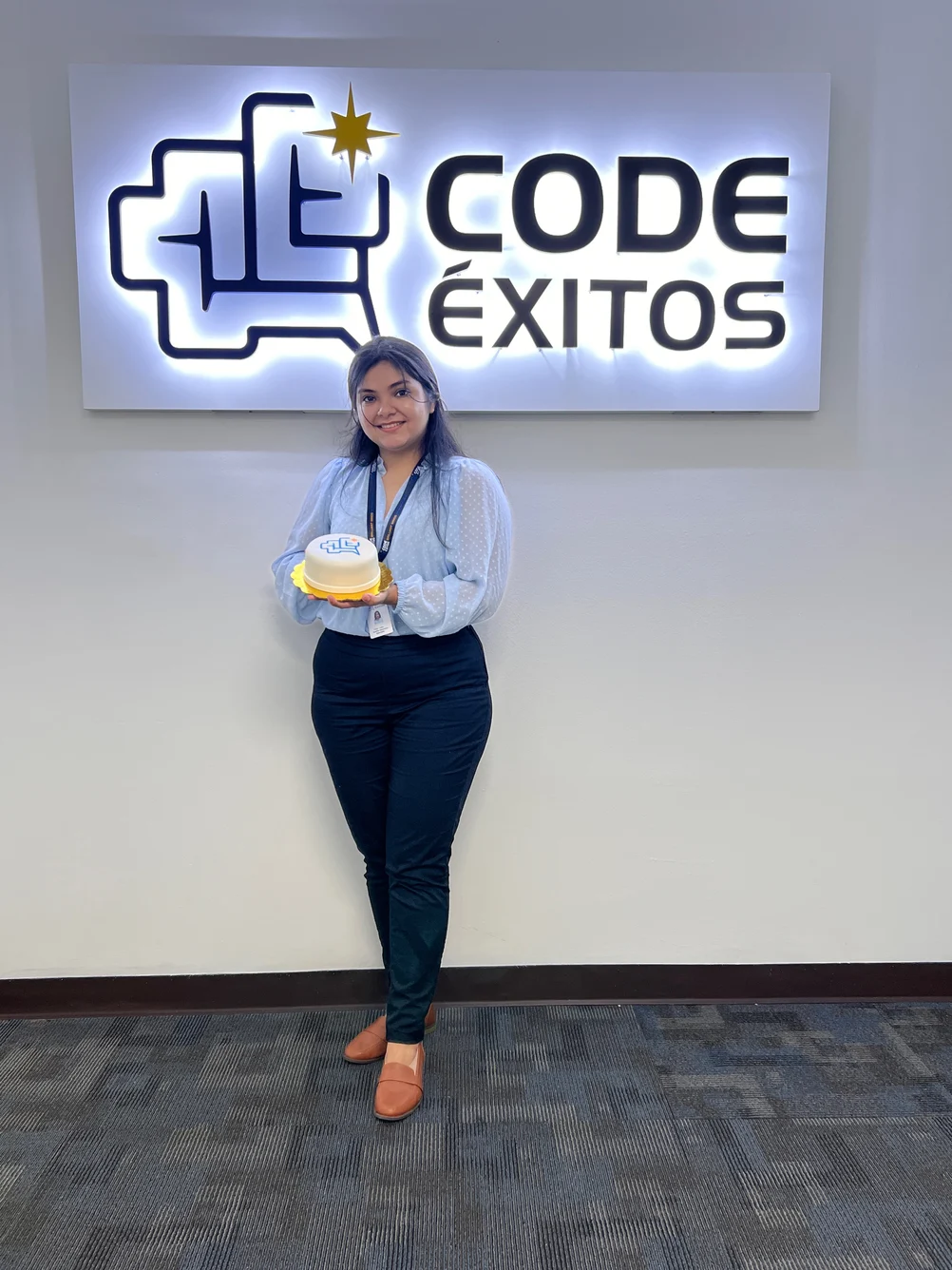 Each new employee gets a cake. A cake for themselves. A cake they aren't forced to share with the team, but rather one they can take home to share with their family.
"It encourages people to talk about how they feel about working at CODE Éxitos. When you show up there's a cake for you. No one gets to eat it but you and you can choose who you share it with," says Claudia.
Sounds like good vibes all around.
The physical culture in the CODE Éxitos Honduras space is definitely about good vibes. The CODE Éxitos office is referred to as their "SparkSpace" — a place that ignites creativity, collaboration, and endless opportunities.
Charles explains, "If someone were to poof into our office, it would look like a cool startup space. You'd think oh this is cool — maybe reminiscent of a startup you'd see in the US. What you wouldn't see is the seismic shift of the work of a young person in Honduras — people would feel like this isn't real."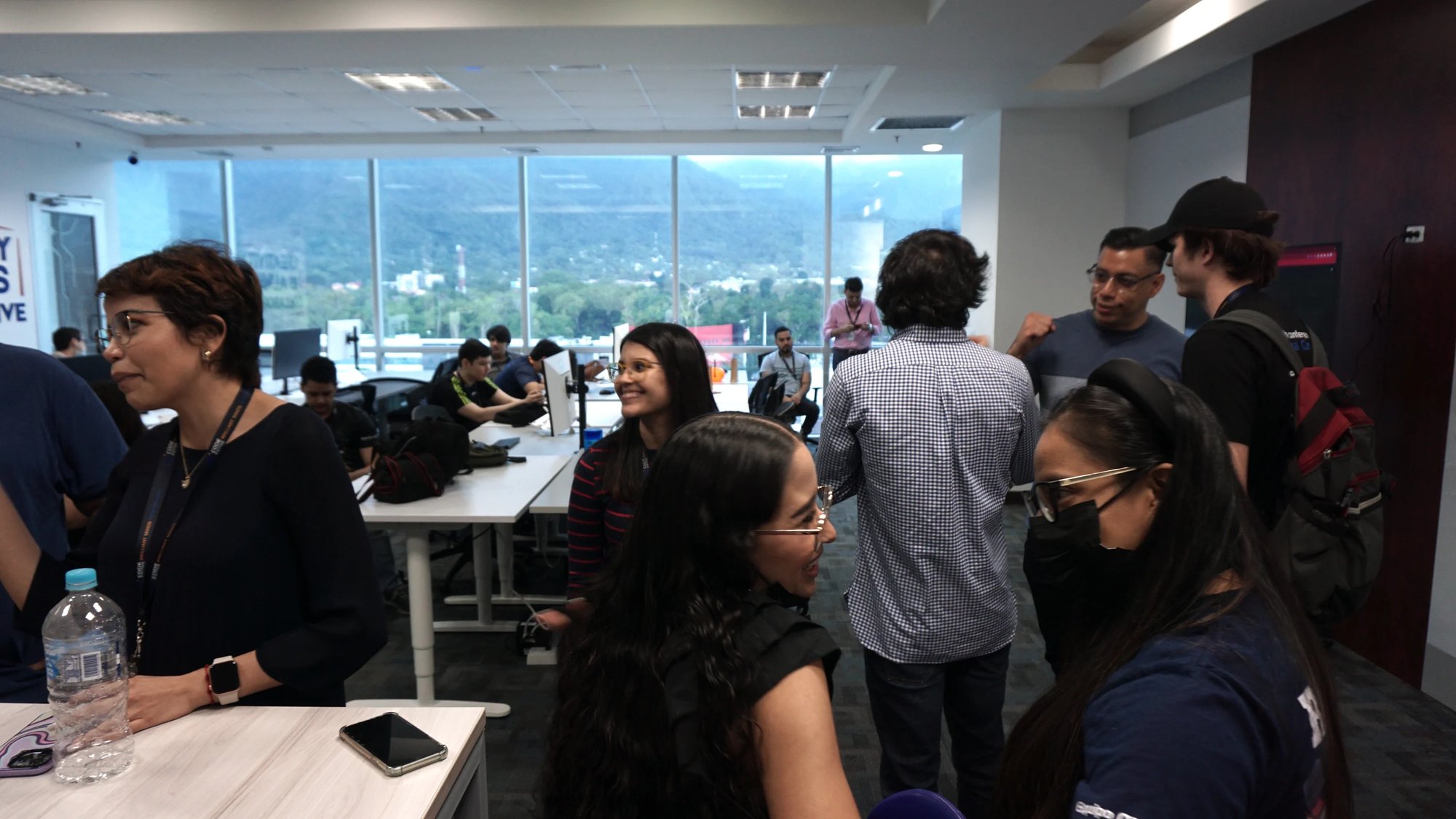 In comparison to other offices in Honduras, typically fitted with tiny cubicles and scheduled toilet breaks, CODE Éxitos is truly revolutionary in its space.
With large conference rooms, encouraged work-time conversation, and a beautiful mountainscape outside the window, Charles is dedicated to creating a SparkSpace that cultivates creativity and good relationships.
The First Certified B Corp in Honduras
You read that correctly. CODE Éxitos can proudly say they are the very first company in Honduras to be a certified B Corporation, acquired in December 2021.
The decision to pursue their B Corp certification was a no-brainer. The characteristics necessary for certification are intrinsic to the CODE Éxitos culture and manifesto.
Diana Castellanos, the CODE Éxitos team "B Keeper", is dedicated to maintaining the certification and has developed a major passion for it — one solely inspired by working for CODE Éxitos.
"It's become a lifestyle for me. I even had a phone case that said 'B Corp Lifestyle'," says Diana, with a nod in confirmation from Claudia.
Being a certified B Corp is a conscious decision made every day in all work they do. It's even part of their executive planning process: how it impacts upcoming audits, workforce development, community involvement, and environmental impact — every inch of what CODE Éxitos does.
"Ten years ago we didn't have the guidelines. It's great to see people put importance on respect for people and our planet," says Diana, "You can feel the difference between working for a B Corp and working for a non-certified [company]. I will only work for B corps going forward. There are such benefits, but mainly helping my teammates know they can make a difference in their jobs and it's not just about earning money — it's about making a difference."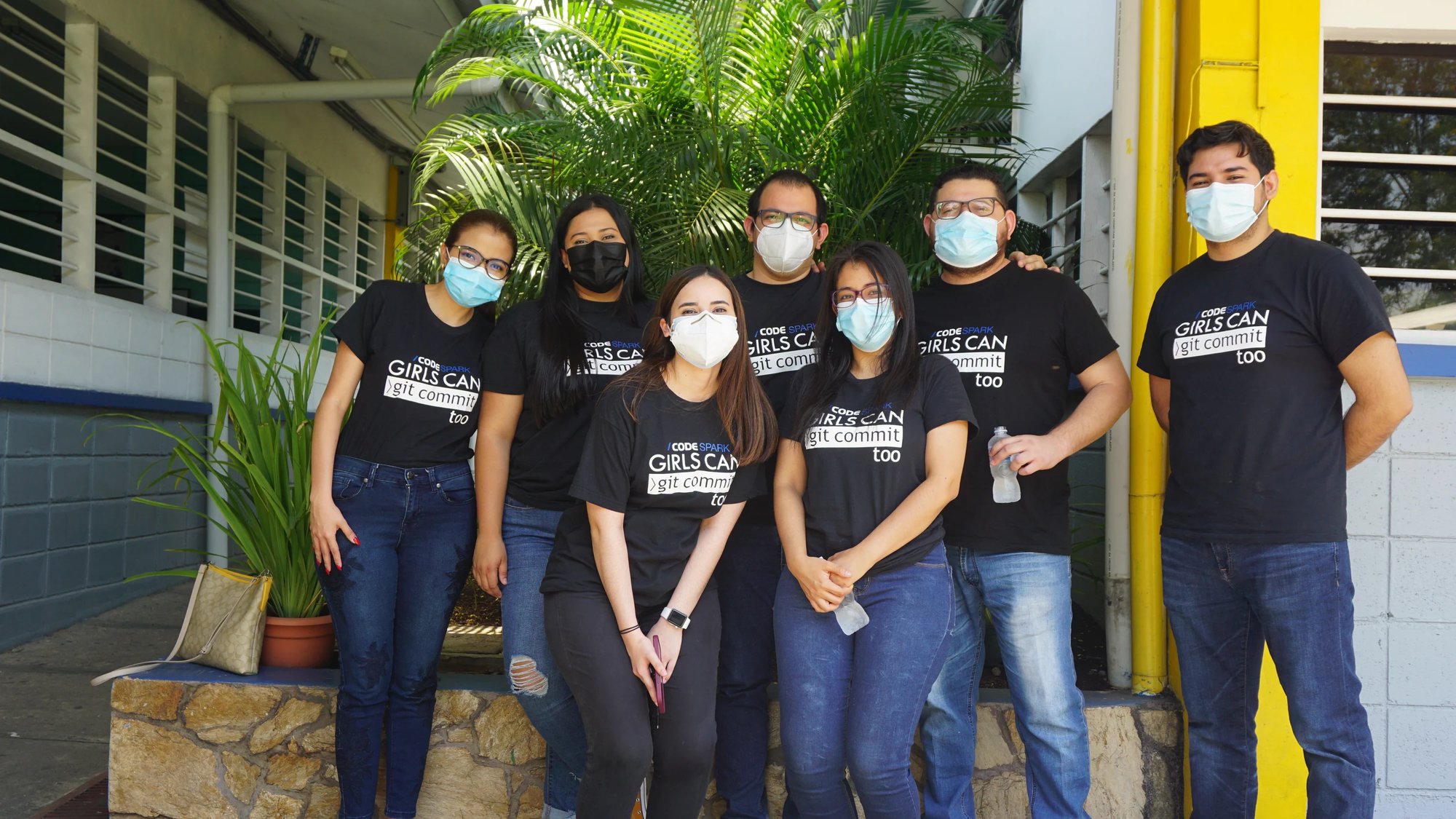 Building the CODE Exitos Team
"We approach team and company building with a focus on having the cultural, purpose, and vision alignment more so than seeking the best 'javascript ninja' that we could possibly find," says Charles. "This is a high priority for our US hiring."
At CODE Éxitos, the team is made up of people who have their own experiences. Unique experiences welcomed by the team and encouraged to apply in their everyday work in a more humanist approach.
As they expand their US-based team, they look for people who have 10, 15, 20 years of experience, but mostly who have a passion for using their skills to make a difference and help people who want to be part of the global economy.
"There's obviously work to be done," says Charles, "but your work goes beyond your title by way of coaching and putting your fingerprint on a community of digital creators in Latin America."
Charles is focused on getting the right people in the company and then figuring out the right role. It's not unusual for them to have someone come in and move around to different roles if something isn't a fit. It's about finding people who want to make a difference in the world.
"We tell people we want this to be the best job of their life. Not the only job of your life, but one that when you look back on it, you remember as strange and wonderful — but in the end, it was the best job of my life."
At CODE Éxitos, where making a difference in the world is priority number one, you can have your own cake and eat it, too.